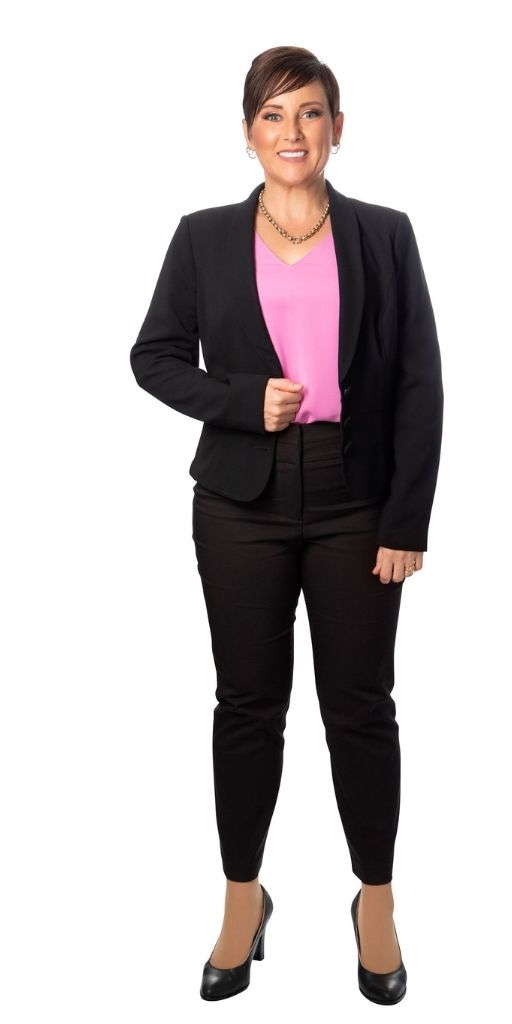 LEGAL PRACTITIONER, ACCREDITED FAMILY LAW SPECIALIST​
Angela has been named in Doyle's List as Leading Family Lawyer, Sunshine Coast, in 2024, 2023, 2022, 2020 and 2019. In 2021 she was listed as a Sunshine Coast Preeminent Family Lawyer and was Recommended in 2018.
Angela has also been named as a Leading parenting and children's matters lawyer, Sunshine Coast, in 2024, 2023, 2021, 2020 and 2019 and Recommended in 2022.
Angela has practiced almost exclusively in family law since her admission in 2004 and became a Queensland Law Society Accredited Specialist in 2011. Angela was the Co-Practice Group Leader for a large family law division of a national law firm immediately prior to establishing Catton & Tondelstrand Lawyers.
Angela works hard to assist clients in traversing the pathway between separation and settlement, by carefully listening and strategizing the best outcome at the soonest opportunity. Angela has a wealth of experience in all areas of family law, from complex property settlements to simple consent orders, binding financial agreements (pre-nuptial, post-nuptial, or cohabitation), parenting disputes, court proceedings, child support and domestic violence.
Angela resolves disputes through a variety of means including written negotiations, round table conferences, mediations, and where necessary, court proceedings.
Qualifications and Professional memberships
Double degree: Bachelor of Business (economics) and Laws QUT

QLS Accredited Family Law Specialist

Admitted Supreme Court of Queensland

Admitted High Court of Australia

Member Law Council of Australia (Family Law Section)

Member Family Law Practitioners Association

Member Queensland Law Society

Member Sunshine Coast Law Association

Member Sunshine Coast Business Women's Network
Awards
2024 Doyle's Guide – Leading Parenting & Children's Matters Lawyers – Regional Queensland
2024 Doyle's Guide – Leading Family & Divorce Lawyers – Sunshine Coast
2024 Doyle's Guide – Leading Family & Divorce Law Firms – Sunshine Coast
2023 Sunshine Coast Business Awards – Winner Professional Services (Large)
2023 Sunshine Coast Business Women's Network – Corporate Business Woman of the Year
2023 Doyle's Guide – Leading Parenting & Children's Matters Lawyers – Regional Queensland
2023 Doyle's Guide – Leading Family & Divorce Lawyers – Sunshine Coast
2023 Doyle's Guide – Leading Family & Divorce Law Firms – Sunshine Coast
2022 Doyle's Guide – Recommended Parenting & Children's Matters Lawyers – Regional Queensland
2022 Doyle's Guide – Leading Family & Divorce Lawyers – Sunshine Coast
2022 Doyle's Guide – Leading Family & Divorce Law Firms – Sunshine Coast
2021 Doyle's Guide – Leading Parenting & Children's Matters Lawyers – Regional Queensland
2021 Doyle's Guide – Preeminent Family & Divorce Lawyers – Sunshine Coast
2021 Doyle's Guide – Leading Family & Divorce Law Firms – Sunshine Coast
2020 Doyle's Guide – Leading Parenting & Children's Matters Lawyers – Regional Queensland
2020 Doyle's Guide – Leading Family & Divorce Lawyers – Sunshine Coast
2020 Doyle's Guide – Leading Family & Divorce Law Firms – Sunshine Coast
2019 Doyle's Guide – Leading Parenting & Children's Matters Lawyers – Regional Queensland
2019 Doyle's Guide – Leading Family & Divorce Lawyers – Sunshine Coast
2019 Doyle's Guide – Leading Family & Divorce Law Firms – Sunshine Coast
2018 Doyle's Guide – Recommended Family & Divorce Lawyers – Sunshine Coast